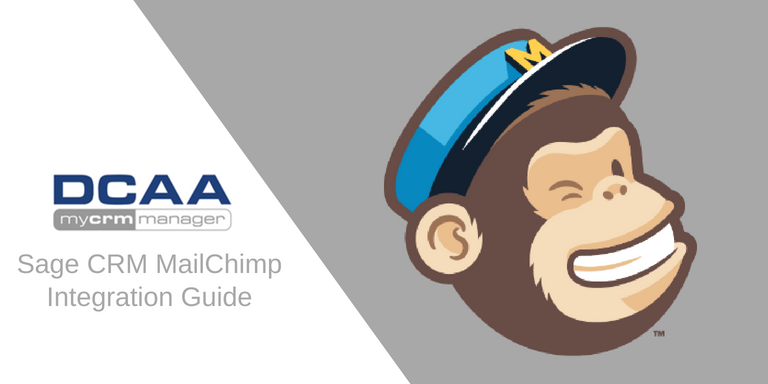 Sage CRM MailChimp Integration Guide
MailChimp is an email marketing solution that's integrated with Sage CRM to let you create online campaigns, send emails, and track results. 
Therefore, integrating MailChimp with Sage CRM makes email marketing easier and more effective. When you integrate your MailChimp with Sage CRM you can expect the following:
There's no need for multiple contact databases – Sage CRM contacts are pushed to MailChimp.
A new email campaign starts with Sage CRM and launches directly into MailChimp – no need to jump back and forth.
Campaign results data from MailChimp is written back to the contact records in Sage CRM.
An email service provider (ESP) protects your servers from potentially getting blacklisted.
For your convenience, we have created a step-by-step guide on how to integrate MailChimp with your Sage CRM account. To access the pdf please click Sage CRM MailChimp Integration Guide.